Housing Support and Entitlements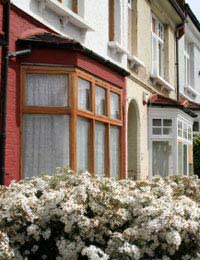 Many people with learning disabilities are unable to live completely independently. They may have physical or mental impairments that mean that they struggle with day-to-day activities, or require assistance to help keep them active or safe. However, it is felt that people with learning disabilities should, by default, have entitlements to a broad and diverse range of housing to suit their needs.
Choice
Previously, housing arrangements and accommodation choices were limited, with learning disabled people having little input into the planning process that ultimately decides where they live. Living arrangements tended to be congregational, with more emphasis on running the centre or institution adequately. This sometimes led to oversights where the specialist needs of individuals were concerned
The government have made it clear that more needs to be done to provide more choice and greater support for people with learning disabilities. They believe that greater choice will improve quality of life, as well as addressing issues that lead to discrimination and inequality for people with learning disabilities.
Getting The Right Housing
Having the right accommodation is vitally important, especially for those who struggle to access the wider community. Good housing can help people to feel secure and settled. For learning disabled and physically disabled people, the right housing can also help individuals to live as independently as possible.
In order to be able to supply a diverse choice of housing that includes all marginalised groups, a number of services including social, and health and housing services, need to work together effectively.
Supporting People
The Government itself is currently running a special housing funding, planning and monitoring support programme called 'Supporting People'. The aim is to provide support and help to improve the effectiveness of local housing services. The government is also keen to promote living arrangements that increase accessibility to the wider community.
Supporting People is primarily to assist vulnerable people, such as the elderly, mentally impaired or those with learning disabilities, to find the best accommodation for their needs within a stable, safe environment. For instance, people with learning disabilities quite often also have some degree of physical impairment.
Local support services, such as housing associations, can help to offer a range of accommodations that will suit the needs of the individual. Local authorities may be able to provide details about specialist housing for those able to live independently, but still require support and frequent contact with a warden.
Local Level Support
Your local authority may have a number of support services in place, which can provide assistance for different needs. Many local authorities are also working alongside local Primary Care Trusts (PCTs) to implement Housing Strategies for people with learning disabilities. Your local council will also help you work out what allowances you are entitled to – this may include a Disability Living Allowance.
Your council should provide confidential advice regarding your particular entitlements, and whether they can provide you with adequate support. Councils may also link up with other local advice or support groups to provide information services and accommodation arrangements. Contact your local council, learning disability partnership board or PCT for more information about the schemes running in your area.
You might also like...