Depression and Learning Disabilities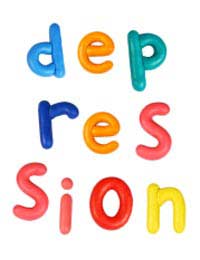 It is thought that around 1 in 20 people will experience depression in their lives, and as such is considered a common condition. There is also evidence to suggest that depression is also prevalent in people with learning disabilities, although diagnosing depression can be a challenge for professionals as many people with learning disabilities are not able to express their feelings verbally.
Diagnosing Depression in People With Learning Disabilities
This means that people with learning disabilities may show their depression through other behaviours, including loss of appetite, restlessness, agitation or outbursts of anger, loss of bowel and bladder control, lack of energy, loss of interest, skills and/or communication, wandering or searching, and consistently seeking reassurance.
These changes may be sudden or gradual and it is often up to the people around them to help identify such behaviours. It is important that if you're worried about the wellbeing of someone with a learning disability, and have identified different behaviours outside of the behaviour that occurs as a result of their learning disability, to make this clear to the doctor. The doctor should also perform a number of health checks to ensure that the feelings of depression are not due to pain, or a chronic or acute health problem, which can be the root cause depression.
Depression can occur for a number of reasons; bereavement, stress, loss, abuse, illness or a medical condition can all lead to feelings of depression. The length of depression varies between individuals and is based on circumstances – sometimes it can occur over a short period of time, but when depression becomes long-term specialist help may be required.
As there is no physical test that can ascertain whether a person is suffering from depression, or another psychiatric disorder, diagnosis is made over a period of time against a number of criteria, with a judgement made based on these findings.
Treating Depression in People With Learning Disabilities
Treatment of depression for someone with a learning disability will depend on the individual, the reasons for their depression, and their health. There are several different treatment options that may be suitable, including:
Counselling or Psychotherapy – a suitable programme of counselling or therapy can help work through the causes of depression, and coping mechanisms, support and ways in which certain feelings can be alleviated. Therapy should be adapted according to needs, communication methods and levels of understanding, especially for those with severe or profound learning disabilities
Treatment with drugs – in cases where depression is severe with effects such as insomnia, weight loss, suicidal thoughts or tendencies, anti-depressant medication may be prescribed by a doctor. Anti-depressants stimulate certain chemicals in the brain and help to rebalance moods and emotions that can lead to feelings of depression. There are different anti-depressant medications that affect different chemicals, and what works for one patient may not necessarily be the best medication for another. Treatment is prescribed on an individual basis, and all side effects are discussed between doctor, carer and patient. Antidepressants can take up to a month to start showing effects, and progress is continually reviewed by the prescribing doctor throughout the treatment.
Social support – social contact combats many of the causes of depression, such as loneliness, and help or involvement with leisure activities from other organisations such as voluntary groups, parent groups, or local learning disability services may assist in breaking the cycle of negative emotions and feelings that can lead to depression. Social support can often be given in conjunction with medication or psychotherapy to promote a more positive, proactive lifestyle.
Prevention First
Although these treatments are available for people with learning disabilities, it is important that preventative measures are taken in cases where depression is due to circumstances such as loss, changes in environment, loneliness, pain or anxiety.
Stability, social contact, adaptive communication methods and reassurance can all help people with learning disabilities to feel less stressed and more confident about expressing their feelings, emotions or health issues. Good planning an organisation can also help to positively prepare them for any life changes, however small or significant.
You might also like...