Transport for People with Learning Disabilities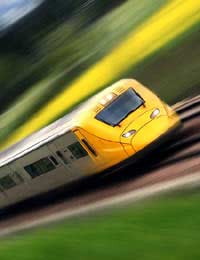 People with learning disabilities are amongst some of the most isolated and socially excluded people within society. However, since 2001 and the publishing of the Government's white paper, Valuing People, there have been significant steps taken to try to give people with learning disabilities greater independence, rights and choices that can lead to equality and social inclusion. This ethos has been further bolstered by the Disability Discrimination Act 2005, as well as the Human Rights Act 1998.
Why Transport Is Vital
Transport for people with learning disabilities is of vital importance. Good transport links open up access to services and activities within the local community. Good transport services also help people with learning disabilities to live more independently, giving them greater control over their lives; this is especially the case for those living in rural areas. However, there are several barriers that currently prevent people with learning disabilities from using mainstream public transport.
Problems With Mainstream Transport
In 2007, Research for the Disability Rights Commission revealed that one in four disabled people felt that they lacked confidence in using public transport. They found that people with mental, rather than physical, impairments were among the most nervous and concerned about using public transport. There were a number of other fundamental re-occurring reasons as to why people with learning disabilities lack confidence and avoid using public transport.
The first barrier that people with learning disabilities feel that they face is in the guise of travel information. It has been suggested that travel information is often presented in a way that is hard for many people with learning disabilities to understand. There is also a feeling that customer-facing travel staff lack knowledge and appreciation for the problems faced by people with learning disabilities when using public transport.
In addition, there was also concern for personal safety; many people with learning disabilities lack confidence in using public transport services because they felt vulnerable to both attacks such as muggings, and other forms of harassment.
Although social services departments commonly offer a specialist transport service for people with learning disabilities, these were widely regarded as not flexible enough to be conducive to independent living.
What is Being Done To Address These Problems?
It is felt that there is a lack of training and support for people with learning disabilities wishing to use transport services. Likewise, there is also a feeling that the financial cost of using public transport can often be too high.
The Government has recognised the fact that disabled and learning disabled people can struggle to use transport services for these reasons. One of the proposed solutions is to encourage and improve links between local authorities, transport service providers and transport planners.
By linking up services with local authorities, and involving self-advocacy groups, existing and new transport schemes can be designed in such a way that they are more accessible. For example, some local authorities have proposed making improvements to route maps and timetables. Another proposal is the use of 'travel buddies' to assist learning disabled people gain confidence in using transport services.
The Government is adamant that there needs to be greater emphasis on training to equip transport customer service staff with the necessary skills to help people with learning disabilities easily utilise transport services. It has been suggested that this is extended to taxi and bus drivers.
Although these proposals are not evident in all local authorities, there are at least, at present, small but significant steps being taken across the country to modernise transport services to discourage social exclusion. For more information, contact your local learning disability partnership board.
You might also like...
my adult sonwhich lives in easthampton ma he is learning disable but is able towork the problem is he takes the PVTA small bus to workhe had to go through a great deal to take this bus, doctors letters iep from school and a great number of forms. the bigest problem is that the PVTA bus will not come to easthampton ma on week-endsor some early mornings but this bus will go to northampton ma,hadley ma,amherest ma and many other towns so their for this makes a hard ship for not using name and his family not only that the bus picks him up two hours early on occasional takes him from easthampton ma to hadley ma thats were he works this is very unfair'. what is easthampton ma we did become a CITY so why no enough transportion for disable people. thanksmother
kathy
- 14-Feb-14 @ 7:55 PM