What is Positive Behaviour Support?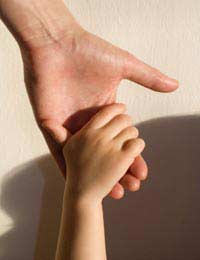 Many people with learning disabilities may, due to psychological, biological or social reasons, exhibit challenging behaviour. Challenging behaviour is contextual, varies in frequency or duration, and can be disruptive, aggressive, violent, or destructive behaviour. Kicking, spitting, headbutting and repetitive behaviours such as elective incontinence or rocking can all be described as examples of challenging behaviour.
Challenging behaviour can lead to self-harm or injury of others, and may cause a delay in access to ordinary community services and facilities. For this reason, challenging behaviour, if not addressed, can lead to social exclusion and difficulties in realising self centred planning.
In the past, challenging behaviour was often managed through the use of anti-psychotic medication, as well as aversive 'punishment' techniques such as restraint, time out and seclusion (or suspension or exclusion from schools). But in recent years, management of behaviours has moved away physical restraint and medication and more towards positive behavioural support techniques.
What is Positive Behaviour Support?
Challenging behaviour can arise due to a many different reasons, dependent on the individual. It may be due to communication or interaction issues, because of pain or illness, environmental overstimulation or under-stimulation or sensory deficits.
The foundations of positive behaviour support is understanding why the individual exhibits challenging behaviour ("triggers"), and addressing the issues to prevent further episodes of challenging behaviour. This assessment is also known as a functional behavioural assessment, and is used to create an individualised support plan. Positive behaviour support aims, through positive methods, to teach the individual new behaviours and enable them to achieve what they want to achieve.
'Punishment' or restrictive techniques may have a tendency to increase or exacerbate behaviours, and essentially do not 'teach' new behaviours. For this reason, they may not be appropriate for long-term challenging behaviour management.
Positive behaviour support is used in different ways, according to the individual's requirements, and is considered as a long-term management technique.
It may involve changing environmental factors that may be the root cause of the challenging behaviour, so that the person is able to live a more valued, fulfilled life with better access to services. Other examples of positive behaviour support are proactive and reactive strategies and the teaching of new competencies to aid communication and interaction. The basis is the removal of the triggers and any need for 'attention seeking' through challenging behaviour.
The Availability of Positive Behaviour Support
Many professionals now validate the use of positive support therapy, as it is believed to be the most ethical method with the strongest evidence base for use. Despite this, the availability of positive behaviour support remains limited and it has been estimated that only 2-20% of individuals that would benefit from this approach actually receiving positive behaviour support.
This may be due to a variety of reasons - it has been suggested that one major factor is a significant lack of knowledge and competency of professionals and carers in implementing positive behaviour support.
Many learning disability organisations and professionals are, however, focusing on developing and disseminating the research and strategies surrounding this type of challenging behaviour management, and bring it in as the 'first line' of behavioural support. Positive behaviour support can also bring behaviour management in line with a person centred planning philosophical approach.
You might also like...
@Lin. The parents should speak with the school to get more information about what he's like there. Have they mentioned seeing a child psychologist or anyway to identify the root cause of these problems?
AboutLearningDisabilities
- 14-Nov-14 @ 2:31 PM
My 7 year old grandson is the third child in a family of 5 children. He is physically bigger and heavier than his 9 year old brother. He has a younger brother 4 who he likes to slug and bully and then run away laughing. I and his parents can't seem to stop this and are not always around to prevent it.He also picks on the older child too but with less serious results.The parents give lots of love and attention to this boy to the exclusion of the others. The youngest a baby needs to be cpnstantly carried to protect her.This child loves to use the computer to watch children programs in which he always identifies with the villan.When angered he willl often say things like "I'll kill you" or "I'll destroy you".We are all at wits end and I am especially worried for the 2 smaller children.He attends a special Ed class and "he's the worst" student in the class.So far 3 one on one aides have quit and will not work with him.??? Who to turn too. What to do???
Lin
- 13-Nov-14 @ 7:38 PM