All About Self Directed Support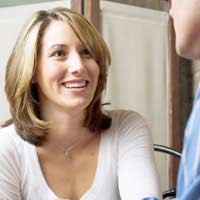 Previously people with learning disabilities have had little say in what services and support they receive. Ultimately, this rigid approach has meant that the services and support on offer has been inflexible and may not completely meet the needs of each individual utilising the services.
This problem has been acknowledged by the Government, who in their 2001 white paper Valuing People support the idea that to truly achieve equality and reduce social exclusion, people with learning disabilities should be able to take more control over the services and support they use.
What Exactly Is Self-Directed Support?
Self-Directed support basically refers to the transferring of control from the institution, local authority or social service to the individual 'service user'. People with learning disabilities often need help and training in using certain services, such as financial services, transport services and arranging accommodation or healthcare. They may have physical or mental impairments that otherwise make accessing and utilising these services difficult.
In the past, in these sectors and beyond there were only limited options available to those with learning disabilities, as well as other vulnerable and excluded groups. However, in recent years there has been realisation that limited support and access to services only serves to hinder efforts to include such groups that tend to be excluded from mainstream society and all it offers.
Self-Directed support is so important because it allows service providers to identify and acknowledge where each individual requires help. By realising the needs of an individual person, and arranging support where needed, the individual is then able to self-direct exactly what support they need to improve their lives in their own personal social context. This has been described as a 'personalisation' of services.
Improving Choices
It is assumed that most people in mainstream society already have this control over their own lives. For instance, most people have control over their own finances, access to their finances and have a multitude of choices as to how they spend their finances.
For many people with learning disabilities, they have limited access to their finances, as well as limited choices as to how they spend money on support. This may also apply to healthcare options, and housing arrangements. They may also have ambitions such as further education or gaining employment, but receive inadequate training and guidance as to how they can realise their ambitions.
Many vulnerable groups such, including the elderly and learning disabled, have previously struggled to gain control over their lives in this way. But there are now moves being taken to link up local authorities, self-advocacy groups, service providers and people with learning disabilities to improve their prospects so that they have greater options and opportunities open to them.
Linking Up
The hope is that this will achieve several aims; to educate service providers so that they understand the needs of learning disabled people. It will also give learning-disabled people and their families or carers a platform to voice their concerns and thoughts about the support they receive, and how support can be improved in future.
It also allows local authorities, learning partnership boards and other relevant bodies to take into account the needs of people with learning disabilities, which is especially important where planning policies are concerned.
The benefit of linking up these services is also that more research can be undertaken, with schemes being piloted all over the country. Findings from these schemes will eventually help to modernise support services, with ongoing feedback helping to continually improve the lives of people with learning disabilities.
You might also like...