Gaining Life Skills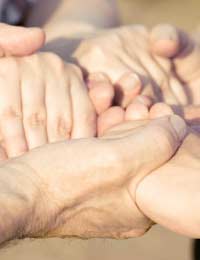 Although, in theory people with learning disabilities should have the same rights, choices and opportunities as non-disabled people, in reality this is not always the case. For decades, people with learning disabilities have often faced discrimination, largely through misconceptions about their needs and abilities.
Individual Needs
When the Government published their white paper Valuing People in 2001, they found that not enough was being done to address the needs of people with learning disabilities. They found that the limited choices with regards to acquiring new skills, employment, personal development, and other skills to help facilitate independent living and equality were inadequate.
But since the publishing of Valuing People, the government has sought to offer guidance to local authorities to help them offer better services and opportunities for people with learning disabilities. The idea is that improvements and adjustments need to be undertaken on a local level, so that the needs of individuals and their families can be met much more easily.
Why New Skills Are Important
Previously, accommodation arrangements and day care services tended to be limited, with learning disabled people tending to live in larger scale congregational settings. This meant that dealing with individual people was more difficult, with planning and activities restricted by trying to fit everybody under the same schemes or programmes. The result was that many people were not able to gain the specialist support needed to develop their life skills.
People with a learning disability have their own unique set of needs. Therefore, it goes that the support they receive needs to be tailored. A tailored, personalised approach to developing new skills focuses on making the most of out their strengths, rather than allowing them to be defined by their weaknesses.
Working directly with individuals also allows people with learning disabilities to voice their concern or opinions and preferences about what services they receive, and how they receive them.
Supporting and guiding people in self-centred planning and developing life skills allows them to work towards living as independently as possible. It also means that they don't fall into the trap of social exclusion, reliance on benefits and not being able to explore their own interests, and ultimately, life ambitions.
Above all, empowering someone to gain life skills means that they have equal life opportunities.
How To Promote Life Skills Support And Training
As aforementioned, the Government has been working to link up local authorities, so that individual people, their families and social context can be taken into account.
The modernisation of day services is one such example of how positive changes are being made to encourage the learning of life skills. There have been many schemes put in place whereby the trainers are themselves trained in independent living skills. This means that they can effectively support and guide individuals, and link up with their local community for further support.
These new skills can be anything from developing appropriate social skills, employment preparation, domestic skills, as well as hobbies and other interests. The new approach is to try to engage family members, carers and other support staff to take more of a role in teaching these new skills. The new approach also seeks to support family members in gaining the support that they may need.
Encouraging people with learning disabilities helps them to explore different activities that may ultimately help them start to plan a future of independent living, giving them the chance to thrive within their local community and achieve their own personal goals.
You might also like...
I have a large spare bedroom in my flat and with 15 years of care experience and NVQ 3 in health and social care I would like to give a home to an adult with learning disabilities a home and become a full time carer for that person. How do I go about this. Alternatively if this is not an option I would like information as to how I can work with adults with learning disabilities who receive direct payment and employ their own staff rather than working for a company.
Bulgysx
- 17-Jan-14 @ 11:45 PM