Financial Support for Carers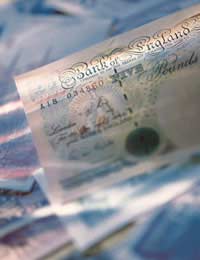 It is not uncommon for people with severe or profound learning disabilities to have physical and mental impairments that require constant care. It is also not uncommon for family members to step up as the primary carer, often putting a strain on household finances.
Carers themselves often require extra help, especially in the guise of financial support, as they are not able to go out to work.
This additional strain on carers may be alleviated somewhat by receiving a Carer's Allowance. Carer's Allowance is the financial support offered by the government for people who spend at least 35 hours a week caring for a friend, relative or neighbour due to illness, disability or old age.
How Do I Know If I Qualify For Carer's Allowance?
Carer allowance is non-means tested, non-contributory benefit. However, in order to be able to claim this type of financial support, you'll need to meet a few rules first. These rules are fairly substantial, but in summary state that in order to claim this benefit, you should satisfy the following:
Be at least 16 years or over
Undertake caring for someone for a minimum of 35 hours per week
Be living in the UK when claiming your Carer's Allowance
Be caring for someone who already receives a qualifying disability benefit, such as Constant Attendance Allowance or Attendance Allowance
You may not be entitled to receive this financial support if you're receiving other benefits, including contribution-based Job Seeker's Allowance, Maternity Allowance, State Retirement Pension, Severe Disablement Allowance and Incapacity Benefit.
Likewise, you may not be able to claim if you're currently studying as a full-time student – this equates to 21 hours of study a week, including supervised and unsupervised 'homework' and revision time.
If eligible, you'll need to fill out the DS700 claim pack, which is available from your local social security office. You can also fill out the application online via the Department for Work and Pensions website.
Further Financial Support Information
Your local council will be able to provide you with any additional information. Don't be afraid to contact them as the first step – the likelihood is that the council will ask to meet you to discuss your needs. This meeting usually takes place in the carer's own home to help ascertain your exact needs and make a plan. Your contact may also be able to guide you through exactly what financial support is available to you, as well as the benefit entitlements of the person you're caring for.
Your local council will also be able to help inform you as to whether you can receive additional financial support in the guise of Carer Premium.
You can claim your Carer Premium alongside other benefits and allowances. However, your income from the Carer Premium will be included in the council's assessment of your level of entitlement to other benefits, such as council tax and housing benefits. Your extra income may therefore reduce the amount of council benefit you're entitled to.
You might also like...
I am 52 and caring for my sister who has learning disabilities , since my mum had a heart op and is physically unable to care for my sister. I believe my sister receives income support and/or attendance allowance. I have had to reduce my wage considerably ( part time nurse on late shifts ).My sister needs full care and has modified diet. But able to mobilise.I do struggle financially and would like to know if I am entitled to any financial help. ?
Rosie
- 14-Mar-16 @ 4:48 PM