All About Reading Disabilities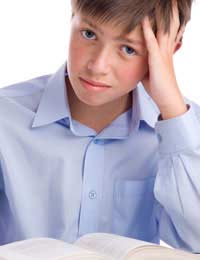 It is thought that around 80 per cent of children with a learning disability also have some level of reading disability. The reason for most reading disabilities tends to be the result of a neurological problem, the most common manifestation being the condition dyslexia. However, aside from dyslexia there are also other neurological and non-neurological related reading disabilities.
Different Types Of Reading Disability
Essentially there are three fundamental types of reading disability:
Lack Of Reading Automaticity:

This relates to the fluency of reading and the ability to read whole words effortlessly. Typically someone that lacks in reading automaticity will read at a very slow and disjointed pace, and have difficulty in reading and putting together a flowing sentence of words. They may have a lot of trouble remembering and recognising letters and their corresponding sounds. This means that the reader's confidence may be low, and as a result they will avoid reading altogether if necessary.

Reading Comprehension:

This reading disability may be a result of a lack of basic reading skill. However, some people with learning disabilities in reading comprehension may be able to decode words, and may even read the words fluently and without mistakes. However, the main impediment lies in the inability or difficulty in putting all the words together to create a meaning.

A person that has a lack of reading comprehension may read without a pace or inject any feeling, colour or natural rhythm into what they are reading. They may forget what they have read, and so cannot comprehend the block of written text in front of them.

Word Level Recognition Disability (WLRD):

This reading disability is also known as dyslexia. Dyslexia is a neurological condition that can also affect writing ability. Unlike other learning disabilities, Dyslexia is unrelated to intellectual ability. In fact, a person with dyslexia can have an above average or high IQ.

It is thought that people with dyslexia have trouble processing language information, and the underlying cause or manifestation of this can be down to different factors. In some cases, sounding out irregular words is difficult. In others, the difficulty lies in relating to non-word symbols and recognising and processing non-word sounds.

In many cases, a non traditional approach and alternative teaching methods (for instance, kinaesthetic learning) can address this problem in processing written or spoken words to aid learning. For instance, it may be that simply reading in a different colour or font can help the subject read, process and understand the written word.
Preventable Learning Disabilities
It is also thought that there are those with preventative reading disabilities. This group of people may have poor reading skills but not necessarily as a result of neurological problems. Sometimes reading difficulties can be as a result of a disability, such as problems with eyesight or inability to concentrate.
It is thought that by assessing children at an early stage, there is a greater chance that those with a reading disability can be helped to prevent and overcome any potential difficulties. Action such as providing the child with a larger font to read may help. The child may also enter into a programme of special education alongside their mainstream education to address the specific reading difficulty problems.
Therefore pre-school and early years assessments are vital in spotting early warning signs, helping to diagnose learning difficulties so that remedial action or intervention can be undertaken as soon as possible.
You might also like...