All About Williams Syndrome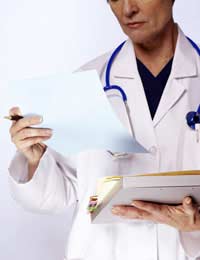 William's syndrome (WB) is also known by the name Williams-Beuren syndrome (WBS). The syndrome is a rare neurodevelopmental disorder, which is caused by the absence of the gene that produces the elastin protein from chromosome 7. Elastin is responsible for supplying elasticity and support to the walls of blood vessels. It is for this reason that Williams syndrome is usually detected due to heart problems, such as a murmur.
Any parents of children diagnosed with William's Syndrome know it as a development disorder, as one of the most apparent effects that the syndrome has is on the body by way of mental and physical development. Although not inherited directly, the syndrome can be present in genes and can occur randomly. The body and development are affected by the condition.
William's syndrome can manifest itself in both mental and physical strengths and weaknesses, as well as being apparent in the face and body. Children with William's Syndrome will also share many personality traits, such as a higher level of fears. The syndrome is thought to affect around one in 25,000 people, and so is classed as a rare congenital disease which is usually diagnosed in children of a young age.
Physical Abnormalities
The physical appearance of a child or adult with William's Syndrome means that there is a real similarity between those affected by the syndrome. Children are often of a low birth weight and frequently have kidney problems. Some other physical similarities can include a turned up nose with a wide mouth, quite large lips and a full smile. Widely placed teeth also usually accompany this, which sometimes leads to dental problems.
In addition, children with blue or green eyes that are diagnosed with the condition often have very recognisable white star shape irises, and hearing in children is often a little more sensitive and can be sometimes painful. Children with William's syndrome often have more sensitive hearing than other children; certain frequencies or noise levels can be painful or startling to the individual. However, this symptom often improves with age.
Likewise, many of the symptoms of William's syndrome that affect the body become resolved or can be improved on with age. There are, however, a number of symptoms that remain the same, some of which need to be constantly monitored or treated. These can include:
Heart rate and blood vessels – typically, high blood pressure or narrowing of the blood vessels can be a common occurrence
Skeletal and muscle tone – joints can become stiff, and low tone in muscles mean that physiotherapy is considered the best treatment
Low birth weight and low growth rate – adults with the condition may often be slightly smaller than the average height than other adults
High calcium levels – babies can often show symptoms that can be mistaken for colic. When 'hypercalcemia' is present in the body, abnormal calcium or vitamin D levels sometimes mean that monitoring is necessary
Learning Disabilities And Development Problems
Younger children with William's syndrome often display a delay in development, with signs of learning disability becoming apparent at an early age. However, a child with William's syndrome will frequently have what might be perceived as an over-friendly personality, as well as being kind and extremely sociable. Therefore, social involvement is greater than average when compared to their peers.
A child with William's syndrome is not usually afraid or suspicious of strangers or other children and adults - in a wider setting this can perhaps mean that the child has an increased vulnerability in that their ability to recognise risky situations is underdeveloped.
Another common trait of William's Syndrome can become apparent during their development as toddlers. Developmental skills in activities such as potty training, walking and talking typically come much later than most children their own age. Children with William's Syndrome also fail to fully develop their motor skills, balance and co-ordination or spatial awareness as other children might. However, despite this and in contrast, they will actually often excel with other intellectual skills, such as verbal and communication skills and possessing a long term memory.
Williams syndrome can be confirmed via a blood test. When supported by therapists and doctors alike, children with Williams syndrome often grow up to become happy, active and can go on to lead fulfilling lives.
You might also like...