Incontinence and Learning Disabilities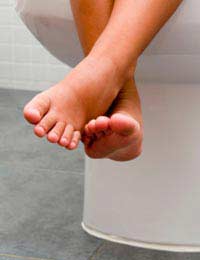 Many people that have severe or profound learning disabilities cannot live independently, and require daily assistance with intimate and personal care such as bathing, dressing and feeding. In addition, there are significant numbers of people with severe or profound learning disabilities who also experience faecal incontinence, urinary incontinence, or both.
This means that in order to ensure that their fundamental need for intimate and personal care is carried out on a daily basis, they depend upon their personal carers. There are many issues surrounding personal or intimate care of people with learning disabilities, as often they are unable to verbally communicate their needs or wishes such as when they need to go to the toilet, when they want to be changed or whether they are uncomfortable with certain parts of their bodies being exposed around others.
Incontinence
Incontinence may occur for a number of health or behavioural reasons, or may a physical reaction to stress or anxiety. It is a common condition in those with severe or profound learning disabilities, but should not be dismissed as unpreventable or without reason for concern. It is therefore important to ascertain the reason for incontinence, followed by a customised management plan to ensure that the patient receives the correct support and care in managing the condition as far as possible.
This might involve working with the individual with a learning disability to develop ways for them to indicate when they need to go to the toilet or when they feel uncomfortable. A management technique may centre around behaviours and organisation – for instance, when the service user has had a drink, they are not left for a long time afterwards before being taken to the toilet. In some cases, maintaining a regular 'timetable' for toilet trips may help prevent accidents occurring.
Dignity
People with learning disabilities have the right to dignified personal care. Often personal carers have to deal with intimate areas of the service user's body for hygiene reasons and particularly when incontinence is an issue. There is a need for a holistic approach to continence care, rather than just treating it as a temporarily dehumanising task-orientated aspect of care, as 'positive experiences' in this area can improve continence and the service user's overall quality of life.
Occurrences that should be avoided include using toilets at seating areas, as this may send out the wrong signals about what a toilet is used for, leaving service users naked whilst on the toilet, and neglecting to knock and ask permission to enter when a service user is using toilet facilities. Where possible, service users should also be given the chance to cover up before staff carry out personal and intimate care, and privacy should be maintained as far as possible, when around other staff or service users.
Staff and carers should also seek to apply a positive and dignified attitude to all aspects of continence – this includes the way in which toilet habits are described (e.g. the actual language used, slang, undignified remarks), references to the toilet itself as well as the way in which the service user's behaviour on the toilet is described.
Ideally where incontinence is an issue, there should be enough staff on hand to appropriately and satisfactorily manage the condition. This ensures that all aspects of personal and intimate care are addressed, and that the service user is allocated enough time and the right level of care in order to experience a positive, dignified service.
You might also like...
My son vincent has servire learning disability is 26 with the IQ mental age of a 4 year old boy he looks like a 26 year old but with a childs brain I do most for him wosh him feed him change him. He's both incontinent he's been in nappies since he was born he likes doing wot most 4 year old like playing with his toys watching children's television he's got 3 sisters all 11 who help him.
vinie
- 22-Oct-11 @ 11:32 PM