All About Asperger Syndrome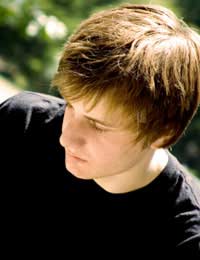 Asperger syndrome is a specific type of autism, and perhaps one of the more widely known 'types'. Autism, or autistic spectrum disorder (ASD), affects the way a person interacts with the world. Those with autism find it difficult to make sense of the world around them, to interact in social settings and to think imaginatively. The broad category of autism includes a range of behavioural difficulties, with the symptoms of Asperger syndrome tending to fall on the less 'severe' end of the spectrum.
Effects Of Asperger Syndrome
Children with Asperger syndrome may not encounter serious learning disabilities like those typically associated with autism. However, they may have to deal with obstacles like dyslexia and dyspraxia. They also tend to be more prone to attention deficit hyperactivity disorder (ADHD or hyperkinetic disorder) and epilepsy.
Depending on how severely affected they are, children with this syndrome may be able to cope well academically without specialised support. Greater difficulties can usually be overcome within the mainstream school setting. The most serious issues requiring support usually lie in the realm of social interaction. For instance, teasing and bullying by other classmates can sadly be all too common.
Communication
From a physical point of view, Asperger syndrome does not present any outward symptoms. For this reason, it may be more difficult to diagnose than more severe forms of autism. In some cases, diagnosis may not be made until adulthood.
Like most autistic disorders, Asperger syndrome affects functioning in three main areas: social communication, social interaction and social imagination. Imagine standing in a group whilst others around you speak a language that you do not understand. Their culture is foreign to you. Hand gestures and body language seem to have no meaning. Facial expressions and tone of voice appear to have little connection to what is being said. This scenario might give you a sense of the communication difficulties faced by those with Asperger syndrome.
People with Asperger's syndrome often have difficulty starting or ending conversations. Choosing topics to discuss is difficult as well, and they might tend to be very literal in their interpretation of what is said. Jokes, metaphors and sarcasm have little or no meaning. Hidden meanings and subtext are truly hidden.
In terms of social interaction, people with Asperger syndrome find it difficult to make and maintain friendships. Other people are confusing and unpredictable, with unwritten social rules being almost impossible to discern.
Asperger Syndrome In Modern Life
The syndrome was first identified by a Viennese paediatrician, Hans Asperger, more than 50 years ago. The specific cause of Asperger's syndrome is still not known. Generally speaking, it is believed that genetic factors are the cause. Recent research has also suggested that environmental factors may also play a role.
It's important to keep in mind is that the person with this form of autism does not have any control over their condition, and likewise, social circumstances and upbringing do not cause this condition. Asperger's syndrome affects about one in 200 people, and in most cases they actually have average or above average intelligence.
There is no cure for specific treatment for Asperger's syndrome. However, educational support is helping more affected children reach their full potential. Dietary changes, tailored behavioural therapy and communication-based interventions have also shown promising developments.
Some parents may be reluctant to accept a formal diagnosis as they believe it would serve as a negative label. But that diagnosis is the key to receiving specialised support.
Diagnosis also gives parents and carers an increased ability to understand and manage interactions to aid social inclusion and self-advocacy. Therefore, giving children with Asperger syndrome insight into their condition will produce excellent gains in adjusting to and coping with the way the world around them works. This type of insight will make it very possible for them to reach their full potential and function successfully within society.
You might also like...