Getting the Right Standard of Care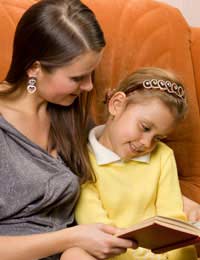 Learning disabilities are mainly caused by problems in brain development that can occur either through genetic or chromosomal abnormalities. Learning disabilities can affect people in many different ways, such as difficulty in written or oral communication, and difficulty in learning and developing social skills. Some people with learning disabilities may have impairments that mean they need support and assistance with everyday activities such as washing and feeding.
There is also a lack of awareness from people in mainstream society about the problems and issues that learning disabled people can face. For instance, their disability may mean that they struggle to adapt to social 'norms', and therefore find socialising and building meaningful relationships much harder than other people. They also tend to have much less opportunity to find employment that will help them support themselves.
However, in recent years the government has put in place steps that they hope local authorities will take to help give people with learning disabilities better chances in life. Although some people with learning disabilities require extra care, if given extra support alongside the care, they may be able to find ways to live more independently and be involved in making choices and decisions for themselves. This can include carers assisting with finding routes of employment, education and finding the right housing solutions.
Different Levels Of Care
People with learning disabilities are affected in many different ways, with a variety of impairments. These impairments may be mild, moderate, severe or profound. Those with mild learning disabilities may require very little care, and may find living within mainstream society fairly easy. Those with moderate learning disabilities may require extra support, but are still able to live quite independently. However, those with severe and profound learning disabilities will most likely require round-the-clock support. This care can come from families, agency nurses or home visits (domiciliary care).
Finding the right standard of care for someone with learning disabilities is extremely important for both the person affected and the families involved. As a family member, you may feel that you want to become a full-time carer for your child. You may also want assistance or home care visits. But equally, a person with learning disabilities and their family members may feel that it is a better option for them to enter into care, where their needs can be met 24 hours a day.
Ensuring Standards Of Care
The Care Quality Commission (CQC), inspects care homes all across the country. This includes specialised care homes for those with learning disabilities. They provide reports that review and assess whether the care home under inspection is meeting the needs of the people it caters for, as per the Care Standards Act 2000.
The Commission is keen to promote social inclusion, helping to make sure that such care homes are providing their residents with relatively easy access to a variety of community-based services. This in turn helps people with learning disabilities achieve a level of independence and integration into society.
The Care Quality Commission (CQC), has provided the public with a website that lists all social care services available in local communities and nationwide. Each residence listed is graded according to the CQC's quality rating:
O stars – Poor
1 star – Adequate
2 stars – Good
3 stars – Excellent
With each service or care home that is listed, where possible they also provide links to previous assessment reports that have been published. This gives members of the public access to an independent review, which can help in the decision making process.
In relation to learning disabilities, the CQC reports comment on factors such as how the home links its residents with local community, health and education services, how the support staff help those with physical or communication impairments achieve independence, and whether they encourage their residents to find employment, where possible. If they feel that improvements can be made, they will advise and review annually to check on progress.
By providing these reports to the public, it is hoped that people with learning disabilities and their families can collate together enough information to make sure that the service they receive, or home that they reside in is providing the right standard of care suited to their needs. Above all, it also helps those with learning disabilities to be involved in making choices that will hopefully prove beneficial to them.
You might also like...
what if a parent disagrees with the CCG about theway they are providing care for their child/adult can they challenge their discussion & how?
Tj
- 14-Jan-19 @ 11:45 PM