Choosing the Right Care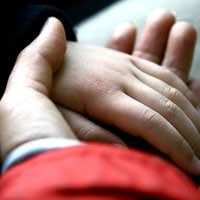 Each person with learning disabilities develops at their own rate, and the amount of support they need varies. Two people with the same learning disability may have similar manifestations of the disability, yet their goals and aims in life may be entirely different. This means that there may be a significant degree of variation in the care that they choose to receive.
It is vitally important that people with learning disabilities are able to receive the level of care that they need. For some people with mild learning disabilities, the care that they receive need only be in a fractional capacity, such as support in education and advice with employment routes. For those with moderate, severe or profound learning disabilities, the care that they receive can range from support and help in day centres, to 24 hour care with day to day activities such as feeding and washing.
Independence And Self-Centred Planning
Yet it is important that people with learning disabilities are able to retain independence as far as possible, and be directly involved in making choices that will affect them so inherently. Choosing the right care for someone who is learning disabled goes far beyond ensuring that they receive adequate support for the physical impairments. Firstly, it means making sure that all a person's rights are met. Ideally these should go above and beyond the national minimum standards as set out by the governments, which include the right to privacy during visiting, the right to access to your money and control over how it is spent, the right to go to bed and get up when you choose and the right to be treated with respect and dignity.
However, the right care may involve much more than ensuring that these minimum standards are met. It also means making certain that there are provisions in place to help the person affected by the learning disability where possible is able to achieve independence and self-advocacy. In some cases this may include achieving goals such as improving employment prospects and receiving support in the local community with finding work.
Children, teenagers and adults should be able to, where possible, be given the chance to attain any academic goals, whether this is attending a mainstream school, entering into further education or learning a new skill.
Care Plans
The right care package will help a person to carve out routes towards these goals. If the person needs 24 hour care in a residential home, the care home should make provisions to try to ensure that their learning disabled residents are receiving the right support to help them realise their own ambitions. This can be done by putting together a care plan that outlines what provisions need to be made to meet the service user's requirements. It should be written with the service user's input and is reviewed regularly.
Typically a care plan may involve writing down what the service user wants to achieve, and how this can be done. Linking up with transport, social, educational, health and other community-based services will bolster the chances of the aims of the plan being realised. The care plan may also outline how health issues can be managed so that the learning disabled person can lead the most active and independent life possible. The support staff should be on hand to make sure that these sorts of plans are implemented on a day-to-day basis where possible.
The Care Quality Commission (CQC), carries out assessments and follow-up reviews on care homes and services throughout the UK, and awards them quality-based star ratings according to how they meet the needs of their service users. The assessments are available to the public on their website, so that people that may require residential placements may have objective views as to how each home or service performs. For some people, this may be the first step in achieving a greater sense of independence and links to their local community.
You might also like...
I found this article simple,very easy to undersand and follow, just to say thanks and well done!
yasmin
- 2-Nov-12 @ 9:41 AM