UK Government Initiative: Valuing People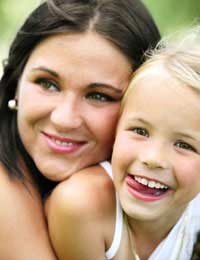 In 2001 the UK Government set out an action plan that they hoped would improve the lives of everyone affected by learning disabilities. By publishing their white paper 'Valuing People', they hoped to set out new initiatives that would pave the way for positive changes for people with learning disabilities, as well as their families and carers.
The government in Scotland set out a similar initiative with the same ultimate goal of social inclusion for people with learning disabilities.
The last white paper for learning disabled people had previously been published 30 years earlier, emphasising the need for modernisation to existing policies, services and attitudes. The Valuing People paper is broken down into 11 objectives, with the first chapter mainly dedicated to issues and initiatives for children with learning disabilities. The remaining ten chapters focus primarily on the challenges and proposed improvements and support for adults with learning disabilities.
The Goals Of Valuing People
The Valuing People white paper was primarily set out on a five-year action plan from 2001. By publishing this white paper, the UK Government were clearing setting out their intentions to improve services and support for the learning disabled from birth through to old age. The basic goal of the initiative published reinforces four main beliefs of the UK Government:
That people with learning disabilities should have equal legal and civil rights
That people with learning disabilities should be given the chance and the means to lead more independent lives
That people with learning disabilities should have more choice and be able to express and achieve their preferences
That people with learning disabilities should be included in mainstream society
The government hoped to achieve these goals by improving and modernising transport, education, health and care services, and providing people with learning disabilities more choice for housing arrangements, and greater support for finding employment and making their own choices. They set aside money in the form of the Learning Disability Development Fund to help fund the changes that they deemed necessary.
The UK Government believed that by making it easier for people with learning disabilities to be active, seen and heard within their local communities, they wouldn't be so ostracised or marginalised. The hope was that society's attitudes and on some level, indifference about the issues facing learning disabled people would also change.
Putting 'Valuing People' Into Action
As the paper stipulated that much action needed to be taken on a community level, many supporting agencies and partnerships had to be either set up, or existing groups and services linked up together.
Valuing People hoped to firstly bring together two major services – social services and health services, to work better together and provide greater support and opportunities for people with learning disabilities. This in turn involved local authorities setting up Learning Disability Partnership Boards throughout England and Wales. Between 2002 and 2003 these partnership boards then had to write proposals detailing just how they intended to make the Valuing People initiative work in their local area. Since that time, each local authority should have been putting their proposals into action.
The UK Government was, however, clear that the goals set out in this white paper, although initially set out over a five-year period, would take quite some time to come into fruition. There have been criticisms by some groups for people with learning disabilities who believe that despite the good intentions of the white paper, little change has occurred since the paper was published.
The Government set up the Learning Disability Task Force so that they could review the progress of these Valuing People initiatives in action. They also put together a Valuing People Support Team that would operate on a national scale, assisting where required.
It is thought that although progress is slower than perhaps anticipated, there is now at least some action being taken to address the issues faced by people with learning disabilities, and the goals remain the same – equal rights, self-centred planning and social inclusion.
You might also like...