What is the Mental Capacity Act 2007?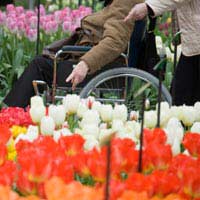 In recent years, the Government sought to improve the lives of people with learning disabilities and their families. There has been much progress in taking the necessary steps to do this, with advocacy (the ability to control their own lives and make important changes) and the ability for a person to have equal opportunities with regard to independent living, and protection at the root of the changes.
One such piece of legislation that has contributed to these positive changes is the Mental Capacity Act. The Act came fully into force on 1st October 2007, although some aspects of the Act had been in force since April of that year.
The main aim of the Act is to ensure that adults with learning disabilities or mental health condition (or for any other reason such as brain injury, stroke or dementia), are adequately protected if they cannot make decisions for themselves. It also aims to enable people to make as many of their own decisions as is possible, for as long as they are deemed capable of doing so. This also applies when those responsible for such adults do not necessarily agree whether the decision being made is 'right' or 'wrong' – the opportunity and right of the individual to make that decision should be upheld.
What Does 'Mental Capacity' Mean?
Mental capacity refers to the ability of a person (adult) to make decisions for themselves. A person that has difficulties in making decisions for themselves is said to be 'lacking capacity'. In these instances, the Act provides guidelines for professionals and carers, including family members and staff members, to enable them to decide who can make decisions, and in which situations decisions should be made on behalf of someone who is lacking capacity. It is also a criminal offence to ill-treat or neglect an individual who is said to 'lack capacity'.
The Act does also state that whilst others, such as a family member or staff member, should help a person to make decisions for themselves, they can also override any decisions that are made, if they believe that the individual 'lacks capacity'. It is not just psychiatrists and other qualified health professionals that deem the individual to be 'lacking capacity'- this decision can also be made by staff members, family and carers.
And so for this reason, there are stringent checklists and rules to ensure the protection of individuals when this occurs, and the circumstances in which overruling of decisions may take place. It is also for this reason that everybody involved in any aspect of the individual's life should have a satisfactory knowledge of how the Act works.
What If Someone Is Lacking the Capacity to Make Decisions?
An individual's ability to make a decision should be assessed when the need arises. If the person is thought to be lacking the capacity to make an informed decision about a matter, then this is where the Mental Capacity Act comes into play. A major reason for the Act existing is to protect people who are losing or have lost the capacity to make their own decisions.
If an individual is gradually losing mental capacity, the Act allows them to appoint someone of their choosing to make decisions on their behalf, once they are deemed to be lacking capacity themselves. Decisions that can be made by the appointed person can range from day-to-day decisions to fundamental decisions about personal welfare, finances and health matters.
If an individual has not appointed another person, then they may still be able to leave instructions for their care. The Act also includes a Code of Practice for people such as health workers, to protect those who have lost the capacity to make their own decisions adequately.
You might also like...
It might be useful for you to check the title of your article, as I understand it it is the MCA 2005 implemented in 2007.
Gary
- 15-Jul-20 @ 3:15 PM
My grandson is 25and autistic, he is in supported living and comes to me every week for two nights, since covid 19 I haven't seen him, I have asked for him to come to me and stay until it's safe for him to go home, but the authorities have said no, if he can make the decision to want to come, which he has, have the authorities the right to refuse him, because I believe he has a right to make certain decisions for himself and he is asking to come to me.
i got learning difficulties and i feel people treat you like dirt if you have this phone for support its o its you again or they tell you to email them and they block the email it hasto change i tried to end my life loads of times i got friends or thought i had friends and they say behind myback im stupid idiot and not all there and i hate it just wish i wasnt born i hate it no one wants to know doctors dont they are funny to you some dont want to see you if you got learning difficulties sorry but it has to change i do anything to change the way peoplefeel about it
skiver
- 14-Oct-16 @ 10:16 AM