What is Person-Centred Planning?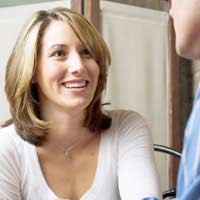 People with learning disabilities have not always had much control over their lives – choices offered to them have tended to be limited, and decisions often made without their consent or input.
However, in 2001 the government published the Valuing People white paper. A major component of the paper was the ethos that people with learning disabilities were being discriminated against. It suggested that the limited choices and lack of input and control over their day-to-day lives was more often than not resulting in a negative impact, such as social exclusion, poverty and inequality.
From 2001 the government was keen to promote person-centred planning as an approach that local authority services should take to improve the lives of people with learning disabilities. Ultimately, person-centred planning should empower people with learning disabilities to live as independently as possible, as well as achieving equality in many areas of their life. So what exactly does person centred planning mean?
Person Centred Planning – The Basics
Person-centred planning is a process of constant review, learning and listening. Person-centred planning focuses on the immediate and the future, taking into account the needs, thoughts, concerns and opinions of the individual, and consulting their family and friends and others within their 'personal network'.
This person centred approach helps individuals identify their aspirations, and mobilises those concerned - including their personal network, service agents, non-specialist and non-service sources - to help people pursue their own personal ambitions. Services should, in theory, become more flexible and tailored to the needs of the person, rather than a group of people with differing requirements.
Person-centred planning is an approach that tries to include not just specialist learning disability services, but also services used by mainstream society. This in turn helps to connect them with mainstream society and fosters a greater move towards inclusion and realisation of life goals.
When Valuing People was published, there was great emphasis on the fact that in order for person centred planning to become a widespread normal practice, there had to be major changes in organisational practices. It was decided that the responsibility of making sure that this organisational culture change was implemented and maintained should lie with Learning Disability Partnership Boards.
Why Partnership Boards Are Important
Partnership Boards are in charge of providing long-term strategies to implement changes in the way services are run. They assess and adjust the design and management of practice services for managers, professional specialists, direct service workers and commissioners, and ensure that they are delivered in the appropriate way.
Person-centred planning is vital in this continual review and adjustment process, as it gives people with learning disabilities a platform for voicing their opinions. This is an important step forward as previously people with learning disabilities did not always have a valid opportunity to have input into the services they received.
What Person-Centred Planning Can Achieve
The relatively new approach of creating a person-centred organisational culture benefits the individual in so many ways. Because the individual is given much more input into the services and support they receive, they are able to build confidence and strength will taking a more proactive role in the direction of their life. This in turn can motivate people to optimize upon their strengths, rather than being defined by their weaknesses. It also encourages them to mix within mainstream society, as well as providing opportunities to form more meaningful friendships and relationships.
The opportunities that person-centred planning opens up can lead to many achievements, such as less reliance on benefits, greater employment prospects, improved healthcare, accommodation and financial support, and greater social inclusion – overall, a better quality of life.
Person centred planning also benefits service agencies, as they are continually learning and gaining knowledge about how their strategic and operational activities can be improved upon to support people with learning disabilities strive to achieve their goals.
You might also like...
am currently learning about all aspects Of PCP, for a future career All information would be appreciated
del
- 9-Oct-20 @ 11:38 AM
Hi this is a good piece of work.I would have liked to see the disadvantages of person centred planning. Thank you
I have been interested in how Learning Disability and the rights of the child look recently. Although for adults I can see great benefits in person centred planning. With children and schools all I see is - annoyed services because they have to provide reasonable adjustments when they have no money. - rationed services, so children aren't even able to get the assessments needed to realise what reasonable adjustments are needed. - Inadequate adjustments as the therapies and specialist teachers are rationed so much that they become ineffective. - Person centred planning is centred around being happy and not about reaching potential due to lack of resource and rationed interventions. - no real commitment to inclusion and the realisation and understanding isnt there with the decision makers - the answer is to build yet another special school - nobody thinks about educating the head teachers, governors etc - Any teacher will do for children with additional needs - a disregard for specialist teachers. Nobody sees the impact on future services due to the ignorance of the education system. - As schools are now mini businesses and have been given the responsibility of Additional Learning needs - The fact that most of the people with decision making powers who arent knowledgable about children with learning disabilities experience will be in charge of their future is frightening! - The children of the future are going to have more issues for future generations due to the way systems are organised.
Adele
- 14-May-17 @ 6:45 AM
This is a really good article. I am doing an essay on that specific title and the information found here has helped me to draw a planning of what I need to do. Thank you!
Gene
- 26-May-11 @ 2:28 PM