Using Medication to Deal with Behaviour Problems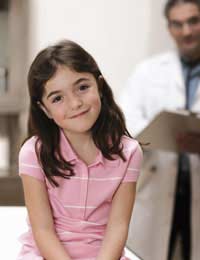 Behaviour problems can often be one of the greatest difficulties for people with learning disabilities to overcome.
Behavioural problems quite commonly go hand-in-hand with learning disabilities, and it is not unusual to find that one exasperates the other. In some instances, these behaviour problems may be so extreme, that the disruption completely precludes that person's ability to learn successfully.
Efficient Learning
With this in mind, carers and the families of those with learning disabilities, often expend a large proportion of time and energy into simply managing behavioural problems. This is with the primary objective of increasing the subject's ability to learn efficiently. By managing and controlling socially unacceptable behaviour, both children and adults with learning disabilities are also less likely to suffer from social exclusion. This in turn means that they are more likely to be able to function well in a learning environment.
In many instances, the methods used to manage behaviour problems may involve the use of medication. This is particularly the case with regard to aggressive or highly disruptive behaviour, which may present a risk of physical injury to either the person with learning disabilities themselves, or their family and support team.
The Problems With Using Medication
However, using medication to control behaviour problems is, in itself, becoming a cause of serious concern for medical practitioners. A white paper released by the government in 2001, entitled 'Valuing People', indicated that there is too much reliance on medication to deal with challenging behavioural problems.
Perhaps one of the most widely known medications for treatment of behavioural problems is that of Ritalin, used to treat ADHD. Contrary to popular belief, Ritalin has been in use since the 1960s. This provides us with an interesting case study into the effects of using medication in managing behaviour problems.
Ritalin, for example, is basically a stimulant, which is believed to aid concentration. However, just like other stimulants, such as caffeine, it brings with it an unwelcome collection of side effects, such as insomnia. The knock-on effect is that other forms of medication are then needed to treat the side effect, and so on. This is particularly problematic when deciding on suitable medication for children.
Non-Medication Based Approaches
While the use of medication should not be ruled out without due consideration, the use of non-medication based behavioural management techniques is encouraged as a primary form of treatment. This is especially so, where specific psychiatric patterns and conditions are clearly recognisable. The use of medication however may be highly beneficial as a secondary measure, to provide support to primary care strategies.
In this respect, it is critical a full and detailed assessment is carried out prior to initiating treatment for behaviour difficulties. Only then, can potential medication be adequately selected for use, with balanced consideration given to non-medication based management techniques.
Throughout the ongoing treatment, its effectiveness should be regularly recorded and thoroughly analysed. This should be carried out with input from close relations, such as families and support workers. These people are best positioned to provide quality feedback upon noticing behavioural change.
However, this feedback will invariably be highly subjective, particularly from family members, and therefore it is important to evaluate progress using well-defined objective measures. This ongoing analysis should be detailed enough to be able to make qualitative decisions with respect to continuation or withdrawal of treatment.
You might also like...