An Overview: Mental Capacity Act 2005 and Learning Disabilities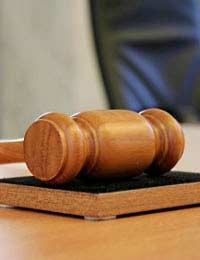 There are some people that are severely or profoundly affected by learning disabilities, meaning that their ability to communicate or make decisions is severely impaired or entirely impossible. People with learning disabilities are living longer than ever before, but this also means that they may be liable to experience mental health. The onset of mental ill health, such as dementia and Alzheimer's, tends to be much higher in people with learning disabilities.
The issues of possible communication, cognitive or higher incidence of mental health illnesses means that people with learning disabilities and those suffering with ill mental health don't always have the capacity to make important decisions for themselves. This can prove extremely problematic when issues concerning personal affairs, finances and healthcare arise. It is for this reason that the Mental Capacity Act exists.
Mental Capacity
When people are no longer able to make decisions for themselves, the Mental Capacity Act protects them by providing clear guidelines for substitute decision makers, such as professionals or carers. The Act states that it is unlawful to neglect or ill-treat a person who lacks the capacity to make decisions, especially in cases where their welfare and best interests are concerned.
Once a person turns 16, the law stipulates that they are at an age where they are able to make decisions for themselves. As far as the Mental Capacity Act is concerned, at this age they are classed as competent adults. A person's decision-making capacity is considered competent until it's proven that they aren't able to make their own decisions anymore. A person's mental capacity will be established only when a decision regarding their personal life, welfare or finances needs to be made.
The Capacity To Make Decisions
The Act states that everyone should be able to make their own decisions until it is shown that they can't. It also aims to enable people to make their own decisions for as long as they are capable of doing so. However, in the case of severe and profound learning disabilities, some people are never considered to ever have had the mental capacity to make informed decisions. The Act still provides them with protection despite this.
Where a person's mental capacity is considered competent, but will eventually diminish, the Act stipulates that they can appoint a substitute decision maker to act on their behalf regarding personal welfare, financial and health matters, once they're not longer able to do so. If there is no one nominated, then under the Act the person will be able to provide instructions for their care once they are no longer able to make these decisions.
Extra Protection
Each decision regarding mental capacity is made on a case-by-case basis. Families are usually consulted when a seemingly incapacitated person's best interests are at stake. But it should be noted that families may not always be able to make decisions based on best interest, as they may be overprotective or uninformed. This is why The Office of the Public Guardian (OPG) has been established to protect, regulate and supervise court-appointed deputies to make sure that the best interests of the person they represent are carried out. The OPG also registers the Lasting Powers of Attorney (LPA) and Enduring Powers of Attorney (EPA).
If there are disagreements between the person's carer and a healthcare professional or social worker regarding a specific decision, then the Court of Protection will intervene and employ specially trained judges to consider each case.
Learning Disabilities And Mental Capacity
One major issue with learning disabilities is that sometimes communication may be impaired, to establishing mental capacity can be difficult. A person with learning disabilities may have trouble with cognitive abilities that allow them to understand and process specific issues, their effects and consequences of decision-making. Likewise, communicating their decisions may prove difficult.
The Independent Mental Capacity Advocate service has been set up to assist vulnerable people, such as those with severe learning disabilities to help them understand the issues that require important decision-making. It is generally involved where people who don't have any one else to speak for them to ensure that they are involved in the decision making as far as possible for as long as possible.
You might also like...