What Are Special Educational Needs?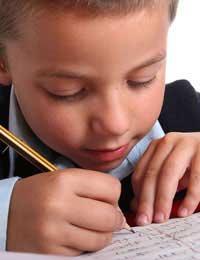 Every child learns in different ways and at different rates. But at what point do reduced learning abilities become special educational needs?
Defining Special Educational Needs (SEN)
A child is considered to have special educational needs (SEN) when they require additional assistance and specialised support to overcome their learning difficulties. Children with SEN find it harder to learn or access education than other children of the same age.
The designation of special education needs is a formal affair. Just because a child's teacher may differentiate instruction or the child may learn more slowly than others, it doesn't indicate SEN. On the other hand, children with physical or medical condition may require specialised help. For example, a child with impaired vision may learn more effectively when using materials with large fonts. Although their pace of learning is not an issue, they are designated SEN because of their need for extra assistance. Needs can be related to behaviour, emotional development, social interaction or physical requirements as well.
Assisting Children With SEN
In the vast majority of SEN cases, help can be provided within the mainstream school. There is no reason to withdraw learners from their peer group or to place them in specialised settings. Overall, about one out of every five children is designated with SEN during their academic years. But only about three percent actually need specialised assistance that their school cannot provide.
Help for SEN usually comes in the form of accommodations - minor alterations to teaching and testing methods--that take into account the learning difficulties a child is facing. When this type of help is provided in mainstream schools, it is called "school action."
Sometimes school action is not enough to eliminate the barriers caused by learning difficulties. The level of assistance must be elevated. Outside experts are asked to consult on the case. This increased level of help is referred to as "school action plus."
Support for children with special educational needs includes more than help with academics. Programmes also provide help to increase skills in communication, organisation, behaviour and interaction with others.
The key to overcoming SEN is early identification and help. The earliest years of learning often have the greatest impact on overall life learning. Reading skills and learning styles that emerge during the first few years of school affect academic success later. Emotional and social development are also very important from the beginning.
Helping Children To Realise Potential
The goal of education is to help children reach their full potential. It also provides young people with the knowledge and skills required to enter adulthood successfully. But assistance for special educational needs must be built around the children themselves and their families. By co-ordinating services, packages of care for SEN can be constructed that will effectively create conditions that will foster the success of the child.
Assistance services for special educational needs should always take into account the wishes of the child and the views of the parents. Educators recognise the vital role that parents play and will consult the parents regarding any change or redirection of assistance. The shared vision of all involved is that children receive a relevant and well-balanced education.
You might also like...