Further Education for People With Learning Disabilities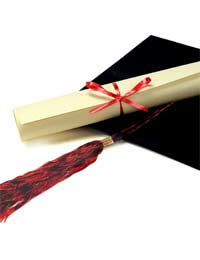 There is sometimes a misconception that people with learning disabilities will opt for a college placement prior to attending a day-centre. There has often been limited scope for those with learning disabilities to progress into further education and full-time employment.
But people with learning disabilities may often feel that they want to expand their horizons or take their studies to a new level. Further education may offer a wider range of options in terms of long-term planning. However, the focus on students with learning disabilities tends to fall on shorter-term college studies, with less emphasis on progression to employment.
In some cases, a learning disabled person will progress to college, with only around 11% going on to employment. In other cases, the individual may simply progress to attending a day centre and not enter employment at all.
Therefore, people with learning disabilities may not always be aware of the further education opportunities and support open to them.
Progression And Support
The UK Government's white paper Valuing People asserts that people with learning disabilities should have the same rights and opportunities as everyone else with regards with post 16 education. Objective 7 of the Valuing People paper states,
"To enable people with learning disabilities to lead full and purposeful lives within their community and to develop a range of friendships, activities and relationships."
It also states that Learning Disability Partnership Boards, the Learning and Skills Council (LSC) as well as colleges should support choices and ambitions of people with learning disabilities, and that they should be able to realise their potential.
In terms of inclusiveness in education, this means providing adequate support services for people with varying degrees of learning disability that wish to enter into further education. This can include support such as helping a person with learning disabilities use public transport services and other services that they will need to use frequently in order to continue into independent further education.
In addition, the Learning and Skills Act 2000, the Learning and Skills Council must:
Have regard to the needs of people with learning difficulties(Section 13)
Have due regard to promote equality of opportunity betweendisabled and non disabled people (Section 14)
and from 2002 learners with disabilities and learning difficulties have had additional rights as per the Disability Discrimination Act Part 4, which states that education provides must:
Not treat disabled learners less favourably than other learnersfor a reason related to their disability
Provide reasonable adjustments for disabled learners
It is felt that by supporting more learning-disabled people into mainstream education, they may have more access to further education opportunities than they would through specialised schools. However, this still reveals that those in specialised schools tend to lack inclusion. There are many learning difficulty organisations working to encourage person-centred planning and cross-agency interaction in helping people with learning disabilities in their transition from post-16 education.
Person-Centred Planning And Further Education
Many organisations feel that person centred planning is the way forward for supporting people with a learning disability into further education. This also includes getting carers and family involved in supporting planning in post-16 education opportunities, but with an emphasis on the student being at the heart of the provision rather than an assumption that they will have to fit into existing provisions.
Learning disability partnership boards work on a local level. By completing an individual learning plan, people with learning difficulties can express their person aims. They should also include their specific learning requirements. By bringing all the disparate agencies together, staff within the various support agencies can work together on person centred planning to work out how best to provide adequate support to the individual.
You might also like...
My name is Haeun Choi, I am writing this e-mail to you on behalf of the National Institute of Special Education in Korea. The institute is planning an official trip to the UK from 29/08 to 02/09, and is willing to meet with national organizations and universities who offer special courses for disabled. Your institution caught my attention and we will be very pleased to meet you during this short week. The NISEK would like to run a 40 minute meeting to understand in depth how you address and manage your institute. We would highly appreciated if you would accept our request. Please see the attached file of official request for more details. Best regards, Sincerely  Haeun Choi
Choi
- 5-Jul-22 @ 7:51 PM
I'm having the same problem and thinking about writing to my local MP as there isn't any further provision for adults with learning disabilities. My daughter too is at entry level 3 for Maths and English and has been told by the college that she's reached her ceiling of learning. This was very frustrating as anyone can imagine. I don't believe anyone has reached their ceiling of ability at 20 years old, I feel these individuals are forgotten about and pushed to the side. I am aware normal ability children/adults don't get any further support unless gaining an apprenticeship, employment or university however I feel learning disability adults (not learning difficulty adults) need further support and a purpose rather than just the option of claiming benefits and sitting around all day without purpose. The strain on their mental health will rocket causing more significant harm and more stress on local services and hospitals. I'm not suggesting I have an answer to the issue but surely some could be assisted to join the workforce with support possibly on a lower wage until they fully learn the job in question with adequate support/direction and safety measures in place. The risk of these individuals being taken advantage of maybe something to take into account however I know my daughter needs something and is capable of learning a new skill with direction and support however this would take longer than most individuals. Surely though the government needs to look at doing something rather than them staying at home all day claiming benefits without a purpose in life, possibly with a decline in their mental health which will put more pressure on NHS and social services money pots at some point. I just don't know what to do, there's lots on line and support from school with EHCP and senco for 1-19 but what about after that time, no area or service provides information or support after that. It's a total anomaly and a failure that many may not be aware of including local and national governments. We have a secretary in parliament for almost everything other than learning disability. I hope the future changes quickly for those with learning disability as everyone seems to love buzz words like inclusion and not to discriminate but I've seen no inclusion post 20 years old and lots of discrimination. I'm so disappointed in the whole system that has given false hope for my daughter with absolutely no help post 20. Such a let down for her, my daughter has good family support but what about those who don't!! The future is not bright but people sweep it under the carpet and keep them quiet with benefits and a less than rewarding life being supported by support workers in homes which take their benefits and give them a little pocket money each week.. how soul destroying!!
Nat
- 24-Mar-21 @ 9:56 AM
Hiya my son has left school as done one year at college and is going in to his second year at college but I am not sure if this is going to work out as he has special needs and his not very good at college so they sed if he not good this year he want be able to stay he is 17 atm and he is 18 in march is there any other short off things he can do if this does not work out for him I am also not very good at reading and Wright as you might be able to tell I'm this meg if you can get bk to me that would be good
Janet
- 8-Sep-18 @ 8:37 PM
amal - Your Question:
Hello please can you let me know of any independent colleges in the london area that have a provision for student with special educational needs. My son is 20 year old and now at entry level 3 in Maths and English. He spent 3 years in Acton College and the college is closing next year so he has no where to go. Any suggestions please?
---
Our Response:
We don't have this kind of information but your local education authority might be able to help? An internet search for the term "London colleges for adults with special needs" brings up a quite a few details of both private and state colleges.
AboutLearningDisabilities
- 14-Mar-16 @ 2:39 PM
Hello please can you let me know of any independent colleges in the london area that have a provision for student with special educational needs. My son is 20 year old and now at entry level 3 in Maths and English. He spent 3 years in Acton College and the college is closing next year so he has no where to go. Any suggestions please?
amal
- 11-Mar-16 @ 2:45 PM
Hello, Thnak you for the help you can provide to learning disable people. My son Daniel, is 27 years old, British and has learning disabilities. It called slow psicomotion. He graduated from high school, but has not been able to develop a carrer or any specific skill. We would like to find a program thathelps him to develop his knowledges and skills and allows him to work, in the UK. Can you help us to find this program or institution that help him? Thanks in advance for your help. Yours sincerely, Martha Jones.
Martha
- 28-Oct-13 @ 12:57 PM
Hello, Thanks for the help you bring to learning disabilities's persons. I have a 27 years old son, who is chanllenged by learning disabilities. Although we are British citizens, we live in Dominican Republic, and feel in need to learn how to improve his opportunities for, not only learning and develop working skills, but also for working, actual jobs.We are interesting in knowing what kind of help are availabe at this moment for Daniel, my son, in UK, and the way to get them.We wish to find an program that trains him for a period of time, in UK, and help to place him in job later on. Is this possible? Please let me know the steps we should take to help Daniel to improve his live and his future with the learning disabilities he presents.He is quiet functional, slightly delayed in motion and learning speed. Do I get help by the British Embassy here? Do we have to move to UK? Please, let us know.Thanks so much for writing about this subject and trying to help. Hope to be one of the lockie ones. Yours sincerely, Martha Jones (mother of Daniel Jones)
Martha
- 28-Oct-13 @ 12:41 PM