Issues Surrounding Ethnicity and Learning Disabilities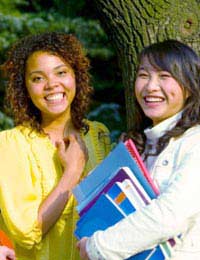 The barriers presented by learning disabilities can be overcome with individualised help. But what if one didn't know that help was available? Or what if language issues made it impossible to access available assistance? Unfortunately, these problems are faced by different ethnic groups everyday. How frustrating it must me to live where help is readily available, but just beyond reach.
EthnicityPeople with learning disabilities are faced with significant hurdles to overcome as they pursue their hopes and dreams. Although there are strategies and structures in place that can assist those with learning difficulties, there are several serious issues that come into play when ethnicity is involved. Specifically, there is concern about making ethnic populations aware of available help, providing full access to help, and ensuring the quality of care provided remains high.
First of all, members of different ethnic groups may often struggle to understand what services are available. The primary reason for this potential lack of knowledge can be limited English proficiency. Language barriers can be especially stubborn for refugees or recent immigrants. As they struggle to meet their basic needs and adjust to a different and often bewildering culture, it becomes almost impossible to meet higher order needs, like special assistance for learning difficulties. To improve knowledge of services, information must be provided in a variety of ways.
Religion And Cultural Appropriateness
Language can also make it difficult to access services. Providers must put procedures in place that allow for the intake of consumers regardless of language ability. Providers must also take into account the need for cultural appropriateness. Religion is a major component of culture and could block access to assistance if services are offered in an insensitive way.
The way that service providers and carers view members of ethnic minority communities can affect the quality of care. If those providing assistance have a negative stereotype of a community, or if they tend to blame aspects of the learners' culture for their learning difficulties, there's a good chance that quality of care will be negatively affected.
Are these issues really a problem, though? How many people from minority communities have learning difficulties? Surprisingly, research has shown that the prevalence of severe learning disabilities may be up to three times higher among the Asian community when compared to the majority population.
Ethnic Communities
At the same time, members of the Asian community tend to use offered services at a significantly lower rate than whites. When a group with greater needs utilizes services at a lower rate, then the problem of learning disabilities is magnified. One recent study found that three-fourths of the learning disabled from ethnic minority groups were going without any support whatsoever.
Learning disabilities can develop from a variety of causes. However, family economics plays a huge role. The prevalence of learning disabilities has been linked to socio-economic deprivation. Simply put, poverty and learning difficulties tend to go hand-in-hand.
The learning disabled from ethnic minority communities find themselves at a significant social disadvantage. However, fair, equal and culturally appropriate services can help those with learning disabilities make the most of their abilities. It puts them back on track to achieve the best possible quality of life.
You might also like...
Fantastic read, a great help for my project.
lyndalouise
- 22-Nov-11 @ 3:00 PM