Becoming a Parent with Learning Disabilities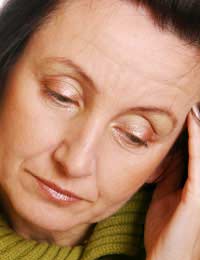 A child with learning disabilities may one day become a parent with learning disabilities. You might not have given this scenario much thought, but it is a logical progression of events. Educational support services typically end when individuals leave school, especially if their disabilities were mild. Unfortunately, this creates a situation in which people who need help as they become parents are unable to access the support needed.
The Hidden Population
Parents with learning disabilities are referred to as a hidden population. At present though, there are no accurate figures to describe the size of this group. Informed estimates based on research put the number of parents with learning disabilities at between 60,000 and 250,000 in the UK.
One of the main problems faced by a parent who is learning disabled is the presumption of incompetence. Even carers and social service professionals may have preconceived ideas about their ability to parent. Unfortunately, this tends to cast parenting difficulties as part of the parent's nature and therefore beyond correction. In effect, this then causes observers to expect failure and then see only the evidence that supports this negative expectation.
To successfully support parents with learning disabilities, it is necessary to move away from a deficiency perspective. This view focuses on a parent's weakness and tends to ignore any strengths that form a foundation for improvement. It's true that a parent with learning disabilities faces a greater risk of experiencing low socioeconomic status, unemployment, and social isolation and exclusion. But these obstacles would affect the performance of any parent, regardless of learning skills.
Challenges
Parents with learning disabilities often face challenges in their home environment. They often live with parents or family members. This living situation often reduces any personal control they have over the domestic environment or the parenting of their children. It essentially denies them the opportunity to apply the lessons they learn.
'Typical' parents often have an advantage that parents with learning disabilities do not - a great amount of information on effective parenting is transmitted in the context of informal social networks. Parenting skills are also passed along from friends and family members. However, parents with learning disabilities rarely have the opportunity to learn from this type of network. Recent programs, like Middlesbrough Mums, have been designed to provide this type of social support through outings and gatherings with other parents and support workers.
The greatest need among these parents is help managing daily life. This includes activities like cleaning, shopping and budgeting. In essence, they need help learning how to be a good parent. The most successful education and training often takes place in a home setting as opposed to centre-based training. Self-help manuals are even more effective as they provide a greater sense of control to the parent. Training provided in this way can be interactive and repetitive without being boring or condescending.
The harsh reality that exists today is that parents with learning disabilities face a high risk of losing their children. Current statistics show that from 40 to 60 percent of children in the UK are placed in alternative care. They are removed from their parents either temporarily or permanently and are cared for elsewhere. However, parenting failure is not the sole cause of this high removal rate. Parents in this situation require additional financial, practical and social support to perform their parenting role effectively.
You might also like...
I work as a community learning disability nurse in Warwickshire. I feel there is a real need in the area to develop some posative support networks for parents who have a learning disability. Does anyone know of any resources or groups already running that provide this kind of support? I would welcome any responses thanks Anita
Nita
- 11-Oct-13 @ 9:07 AM