Employing Someone With A Learning Disability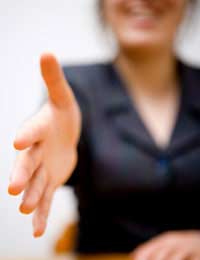 People with learning disabilities sometimes find that are many barriers when it comes to finding and securing employment. However, in recent years there have been a number of steps taken to help learning disabled people overcome any existing difficulties or discrimination and enter into the workplace.
The aim of the government and many learning disability advocacy groups is to challenge and change many of the misconceptions that exist about the abilities of people with learning disabilities and learning difficulties. Employers are also required to make applications and interview processes accessible for people that are disabled or have learning disabilities so that they can have the same opportunities as non-disabled people available to them.
By entering into employment, many people with learning disabilities are able to break free from marginalisation, and work towards social inclusion and independent living.
Working Opportunities
People with learning disabilities and learning difficulties are most often able to work effectively and prove to be reliable, valuable employees. However, only a small proportion of people of working age with learning disabilities have actually entered employment.
Organisations such as the Foundation for People With Learning Disabilities have set up initiatives to assist people with learning disabilities and difficulties with finding suitable employment. Many of these organisations also advise businesses how they can link up with services in their communities so that they are more accessible for learning disabled people.
Responsibilities Of Employers
Employers are required to comply with the Disability Discrimination Act (DDA) to ensure that disabled people are not discriminated against on the basis of their disability. From 2004 it was stipulated that all employment, regardless of size of the organisation, and with the exception of the armed forces, is encompassed by the DDA.
Under the DDA, it is unlawful for employers to treat their disabled employees less favourably than other non-disabled employees because of their disability. When recruiting or employing someone with a learning disability, employers are also expected to make reasonable adjustments so that they can perform to their full potential.
These reasonable adjustments can be made to workplace or business practices, as well as physical adjustments to the working environment. Reasonable adjustments might typically include making provisions for wheelchair access, modifying written instructions into oral format, or accommodating needs for change in working hours.
The Recruitment Process
It is believed that people with learning disabilities should have the same opportunities to reach their full potential in their careers. For this to happen, they need to have equal opportunities when applying for new jobs and promotion. Likewise they should not be discriminated against on the grounds of their disability if redundancy or dismissal is being considered.
Naturally, their suitability for a particular role or job promotion should be dependent on their skills and professional capabilities. However, in order to enter into the recruitment process in the first place, people with learning disabilities are often dependent on the recruiter affording them equal opportunity to apply.
For instance, a person with learning disabilities may be perfectly suited to a role, but the application or interview process doesn't allow them to fully exhibit their abilities. They may require extra time in recruitment tests, or might benefit from being allowed to apply via an alternative medium, such as tape or Braille.
By following guidance set down under the DDA, employers are not only increasing their chances of finding a suitable candidate, but also empowering people with learning disabilities to realise their full potential.
You might also like...
9-13-20 Good Morning, On a daily basis I encounter folks with a disability. I would like to learn how to meet there needs as well as any training programs you may sponsor. I have a disability, however, mine is learning.Please contact me as soon as possible I would like to know how I can be more effective in the lives of those with disabilities. Thank you for your time and stay safe Best, Ms. Battle
Tab Battle
- 13-Sep-20 @ 11:10 AM