What Standards Should Adult Daycare Providers Meet?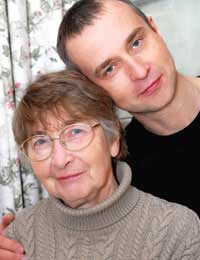 Q.
The closure of the Day Centre my son, aged 35, has attended for 15 years sounded like an excellent idea when it was introduced 18 months ago. He would for the first time, have the choice of daytime activities that could be tailored to suit him. The reality is that there is little choice and his activities are being led by an organisation that has no previous experience and seems to employ escorts rather than development professionals.
Is there a published standard for the providers of these daytime activities for adults with severe learning disabilities?
(B.S, 6 May 2009)

A.
As a matter of fact, there are published standards for adult care as you describe. The Care Quality Commission, a newly-created regulatory body, have published standards for many types of care, including the care of adults with severe learning disabilities. The underlying premise is that adults such as your son deserve safety, privacy and continuous development toward independent living.
First of all, the organisation providing care for your son should have created an individual plan that responds to your son's needs and seeks to achieve certain goals. You should have been involved in the creation of this individual plan. So your expectation of activities tailored to suit him is spot on.
The activities provided by the organisation should be focused on his personal development, especially his decision-making abilities. He should be given the opportunity to "develop social, emotional, communication and independent living skills." Activities should be valued and fulfilling and should include appropriate leisure activities. Instead of restricting his choices, care providers should be creating an environment that encourages individual choice and independent living.
Rather than simply being paired with an escort as you describe, your son should be interacting with trained personnel who can provide appropriate support in a sensitive and caring manner. His personal, physical and even spiritual needs should be met by the services provided.
Voice Your Concerns
If you are unhappy with the care that your son is receiving, you should begin by voicing your concerns directly to the provider. All providers should be willing to hear your thoughts and respond appropriately. The standards above provide that users' views should be listened to and acted on. If your son's service provider is council-run or his care is paid for by the council, then you should complain to the council as well. If you are not satisfied with the responses at this level, your next step is to contact the Commission for Social Care Inspection.
Recent changes in how care is provided and regulated signal an emphasis on meeting the individual needs of persons who need care. If the services provided to your son aren't leading him toward increased independence and fulfilling self-development, then you should definitely take action to communicate your concerns. There's a very good chance your complaints will find sympathetic ears.
You might also like...
raven2uk - Your Question:
Hi, I would like to start a centre for adults with learning disabilities. where do I start
---
Our Response:
Cotnact your local council and other organisations or charities that are operating in your area.
AboutLearningDisabilities
- 21-Aug-15 @ 2:24 PM
hi, i would like to start a centre for adults with learning disabilities. where do i start
raven2uk
- 20-Aug-15 @ 2:43 PM
I am seeking advice regarding my brother who is 55 years of age. Since the death of our mother he has lived alone in our old family house. He manages with the help of myself, our sister and younger brother. We have to support in mant aspects of daily living, as well as financial help due to his lack of money as he is paid the basic amount of job seekers benefit. He has had a severe speech impediment from birth that has and still does limit his communication skills and has an effect on his confidence. We also feel this has effected his ability to learn and gain social skills. Until the death of our mother he was able to live a relatively sheltered life but since then he has been exposed to the outside world. He was at one stage declared unfit to work by his doctor due to his communication difficulties but would not accept this as he would dearly love to work again and become self efficient but has been unsuccessful in achieving any kind of work. I would like to know if there is a process available to evaluate his skills and assess if he does indeed have a learning difficulty. I would appreciate any help or advice. Many thanks.
Gareth
- 29-Nov-14 @ 12:15 PM