How Can I Prove My Son Has Learning Disabilities?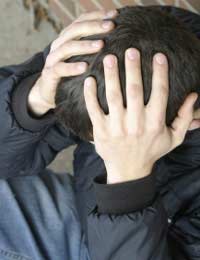 Q.
I have a sixteen year old son, who is constantly getting in trouble with his teacher and course work at school.
I feel my son has a learning disablity and have tried to get the support of the school in getting him tested. However they say that 'it takes time' and believe my son is just lazy and disobedient.
I feel as if I have no options left and don't know how I should go about getting my son the help he may need. What do I do?
(J.W, 23 March 2009)

A.
Here's the main thing you should know: state schools are required by law to do everything possible to meet your son's Special Educational Needs (SEN). There is a step-by-step programme in place that the school should be following. This approach is outlined in the Special Educational Needs Code of Practice. If your son's school isn't taking action, or the things they've done so far haven't helped enough, you can request a statutory needs assessment.
It's extremely important to identify a child's special educational needs as early as possible. Your son is developing academically, emotionally and socially during this time. Instruction that fails to account for his special needs will not prepare him adequately for the years ahead.
The first contact is your son's teacher. He or she should have already implemented the basic modification to instruction known as School Action. This might include an extra adult to help with his work, preferential seating or a different method of instruction. If these basic changes don't help, then your school should bring in outside professionals to assist. This level is known as School Action Plus.
Statutory Assessment
However, it doesn't stop there. If your son's school is unable or unwilling to provide him with all the help he needs, then you should ask for a 'statutory assessment.' You can apply for this assessment with your local authority. However, please discuss this step with your son's teacher or Special Educational Needs Coordinator (SENCO) first - you need allies in this process, not enemies.
Several weeks may pass before the assessment begins. It will start with interviews of all persons involved with your child to get a clear picture of his needs. Then the authority will decide to write a statement of SEN or tell you reasons why it will not.
Make no mistake, this process will require persistence on your part. You need to be in constant contact with your son's teachers and with school officials. If you need to take matters to the local authority, then you will begin interacting with them as well. It's possible the local authority might not provide the help your son needs. In that case, you should continue to talk with his school. If your situation allows it, you may need to investigate the possibility of helping him yourself.
In any case, you will need to budget a large portion of your time to this issue until it is resolved. It may be difficult, but it's that important.
You might also like...
I have a 10 year old who has been treated for ADHD for 4 years. Still struggling a bit with concepts. ASD has been mooted but he doesn't present as such. However, his recent psychometrics show big difference between non verbal and verbal ability. Then I read about Non verbal learning disability, which describes his social, physical and cognitive presentation to a tee. Does anyone know of knowledgeable psychologists of NVLD in the UK?
My son was diagnosed withLD some years ago with an IQ of 58. He had an EHCP throughout school. He has recently turned 18 and we were told he needed to be re assessed to confirm that he had an IQ of below 70 to access support from the local authority LD team. His clinical psychologist now states that he has an IQ of 73 and is not eligible for support from LD team. We wish to challenge this assessment, does anyone have any advice how we do this?
Zeb
- 16-Jan-19 @ 10:14 PM
I have a 20 year old son with semantic pragmatic disorder. He has just lost his job due to this, despite working for a large 'caring' local authority. Do you know any autism friendly employers and also how to get a formal diagnosis for an adult?
Tallman
- 23-Aug-18 @ 7:36 PM
My 23 year-old sister moved to England (with my family) when she was 12. She did very poorly at school but this was blamed on her lack of English skills as she, even now, does not have a good hold of the english language. After lots of hard work, and many years of failure, she managed to get herself into a university to study languages. She just finished her 1st year and has done so poorly that she will likely repeat the year. I believe that her lack of proficiency in English, the long time it takes her to learn things, her inability to express herself well in writing (both English and her Spanish mother tongue), inability to understand complex ideas when listening and finally her inability to realise/understand how well or bad she is performing (she thought she was doing really well at uni only to find out she failed) makes me believe that she has several learning disabilities. She has never been tested, ever, for any disabilities. I believe this is because she has moved between countries several times; leading people, including her family, to think that her lack of academic success was came down to simply having to get better at English or Spanish, depending what country she was in at the time. My question now is, where can I go to have her assessed for Dyslexia, Dyspraxia, memory, etc at 23 years of age? I was hoping to find private assessment centres so that we could have her assessed in a relatively short period, before she goes back to university. I do not if I am not looking properly but I cannot seem to find anything. I am worried that if we try to go through the government system it will take just too long and be put at the back of the list due to her age. Also, she seems unable to think outside the box, making her not insist/pursue getting help and partly why she has not got very far with asking for help at her university. I will be so grateful if you could give me some advice. Thank you.
Alvaro
- 9-Jul-15 @ 8:36 PM